Halpern Akiva Academy
The Halpern Akiva Academy provides exceptional education to Jewish children, by instilling Jewish values, passion for learning, love for community and respect for self and others.
We encourage our students to be critical thinkers enabling them to execerise atonomy in thought and deed. We grow when we learn.
Your legacy gift will impact future generations in the Calgary Jewish community.
Donate
Beth Tzedec Congregation
Joining together in prayer, reflection, study, song and celebration knits a community out of individuals. Beth Tzedec embraces both tradition and change celebrating all humanity.
Memorable life cycle events help us mark those moments in our lives that are most important to us. We joyously celebrate the good times and offer solace to one another during times of loss and grieving.
We believe in the tenets of Conservative Judaism: honouring Jewish law while embracing changes that are consistent with our heritage.
Your legacy gift will ensure that future generations will have a place to connect with as our world continues to change and evolve.
Donate
Calgary Jewish Community Centre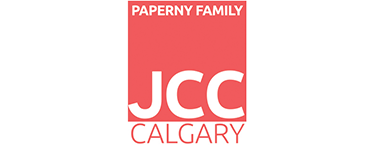 JCC is an important gathering space where we visit, exercise, eat, rest, learn and where our children are cared for and play. We provide world-class programs and services that enhance the quality of life for the Calgary Jewish community.
Calgary JCC is a place to foster friendships, to promote wellness and to build Jewish identity across generations. Underlying everything we do, are the Jewish values of kindness, respect, tikkun olam (repairing the world), and lifelong learning.
You belong here. Your legacy gift will ensure that future generations will continue to belong here for many years to come.
Donate
Calgary Jewish Federation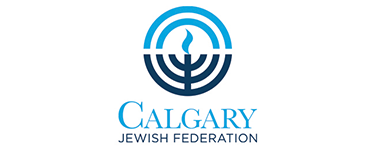 Calgary Jewish Federation is inspired by the values of Tikkun Olam, repairing the world; Tzedakah, justice, charity; Klal Israel, the unity of all the Jewish people; and Chesed, loving kindness. Our goal is to touch the lives of every member of our community and to connect them with each other, and with fellow Jews around the world. Our passion for building a bright, caring, connected Jewish community comes from knowing Jewish life is best lived together.
Join us in planting the seeds for future generations and securing the future of the Calgary Jewish community.
Donate
Camp BB Riback
For six decades, Camp BB Riback has created magical and memorable summers for Jewish Kids and teens. When kids experience the magic of Camp BB Riback their lives change. Camp pushes them to grow, to find their independence, to evolve into leaders, to develop new skills and activities they may have never tried and explore who they are.
Camp is the place kids dream about all year long. It is there alternate universe and home away from home. It is a place they want to come back to over-and-over again because they know they will always experience fun and adventure, create a lifetime of memories, make long-lasting friendships and relive cherished traditions year after year.
Your legacy contribution will continue to make Ted Riback's 1956 dream and vision a reality where the future leaders of our Jewish community come together each and every summer.
Donate
House of Jacob Mikveh Israel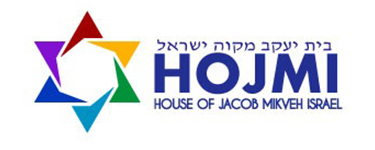 House of Jacob Mikveh Israel (HOJMI) is Calgary's home for a religious and community experience based on the teachings of Torah and the civic ideals of today's society. We unite around the importance of halachic teachings while encouraging all members to seek a spiritual path that elevates the individual to a heightened sense of his/her spiritual self. We demonstrate that Jewish practice can be perpetuated in the prairies without compromising the traditions we hold to be important.
Your Legacy gift will allow HOJMI to perpetuate this vision for future generations.
Donate
Jewish Family Service Calgary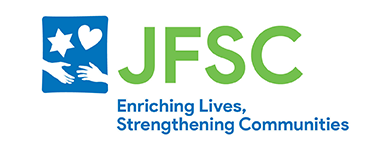 For more than 60 years Jewish Family Service Calgary has been providing our clients with the tools to promote self-sufficiency, accessibility and dignity. Our programs and services are varied and widespread, supporting vulnerable members of our community. By meeting clients where they are at, and inspired by the Jewish values of compassion, human dignity, justice and improving the world, JFSC is here to help anyone who needs it. Every person matters.
Your Legacy Gift helps us build and maintain a strong and sustainable Jewish Family Service Calgary, continuing our critical role in the community from this generation to the next.
Donate
Jewish Historical Society of Southern Alberta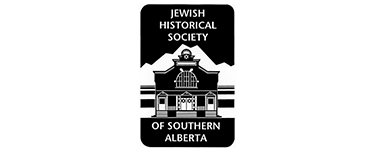 Southern Alberta Jewish families and institutions have played an important role in creating a vibrant community for all Albertans. It is the mission of the Jewish Historical Society of Southern Alberta to ensure ongoing public acknowledgement and awareness of the contributions and life stories of Jewish citizens from Southern Alberta.
JHSSA collects, preserves and promotes the contributions and narratives of the Jewish families who created a life for themselves in Southern Alberta. Our programs, publications, and various educational activities, ensure that our precious and rich history is transmitted to future generations.
Ensure the history of our community is passed down to the next generation with a legacy gift.
Donate
Temple B'nai Tikvah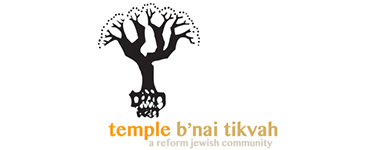 Temple B'nai Tikvah offers an inclusive, egalitarian experience, where Jews can enter our doors, be warmly embraced, and fully participate in our community. We welcome diversity, providing a spiritual home for worship by everyone, whatever their race or gender identification. We love to prepare food for the hungry, serve residents at a homeless shelter, and collaborate with other congregations on bringing about a better world. Temple is committed to respect, inclusivity, spirituality, and modern values such as diversity.
Your legacy gift will ensure our future for generations to come.
Donate
The Calgary Jewish Academy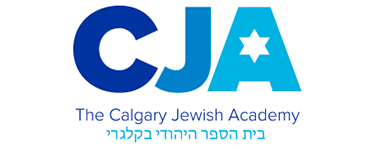 The Calgary Jewish Academy strongly believes that the opportunity of Jewish day school education for our children is the foundation of our Jewish Community today, tomorrow and beyond. Our committed and caring teachers educate our children based on the morals and values set forth by Jewish heritage and tradition: teaching, learning, respect, leadership and community. Our students learn about and embrace their Jewish heritage, morals and values.
Your legacy gift will help continue the delivery of a Calgary Jewish day school pro- gram designed to ensure our Jewish community's continuity, vibrancy and growth for years to come.
Donate
Friends of the Foundation Fund
This fund supports the core services of the Jewish Community Foundation of Calgary (JCFC). Each year, our donors support numerous causes and charities in Calgary and beyond. This fund supports our ability to offer wise investment strategies, local expertise about community issues, and first class donor services. Supporting JCFC you are ultimately supporting our community as a whole.
Donate
Cabin Refurbishment Campaign
The cabins at Camp BB Riback have witnessed the coming of age of successive generations of proudly Jewish children.

If those walls could talk, they would have some incredible stories to share! They have heard raucous laughter, voices raised in song, and more than a few spine-tingling ghost stories. They are silent witnesses to confidences shared as the bonds of lifelong friendships have been woven, one generation after another.

The Jewish Community Foundation of Calgary is proud to collaborate with Camp BB Riback in their capital campaign to refurbish every cabin. You can help to ensure a safe and comfortable environment as our kids and grandkids journey toward becoming all that they can  be.

The cost to fully refurbish a cabin is $20,000. Your generous commitment in any amount may be fulfilled in four equal instalments commencing in 2022 and concluding in 2025.

If those walls could talk, they would join us in a rousing, camp-style todah rabah!
Donate
Community Initiatives
PJ Library® Calgary has become an integral part of Jewish Calgary, delivering books and programs to children from birth to age 12, making it easy for families to share Jewish values and traditions with their children and grandchildren.

How will you ensure our Jewish story continues in Calgary? 

Calgary Jewish Federation has launched the PJ Library® Legacy Fund in partnership with the Harold Grinspoon Foundation (HGF) ensuring families will have the gift of books for generations to come.

Through March 2023 the Harold Grinspoon Foundation is offering a 25% match for gifts to support PJ Library Calgary in perpetuity. There is no minimum amount to participate.

For more information, please contact:
Sydney Traux, PJ Library Calgary Manager  |  Email  |  403-253-8600
Diana Kalef, Director of Development  |  Email  |  403-444-3154

Donate